IMIJ
Home
Meetings
Coming Events
Past Events
Membership
Testing
Comparative Test Scores
Contact
Mensa
Mensa International
Worldwide Mensa Groups
FAQ
......................................
MIJ Past Events

Members and Guests Enjoying MIJ.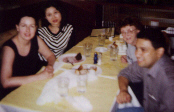 Members, visiting Ms and guests at an evening dinner.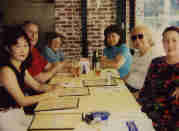 And at a lovely summer afternoon Second Sunday Luncheon welcoming new member,Yuko.




In November 2000 we were entertained by scientist, Dr. Tadashi Takemori of Tsukuba University in his presentation, "Everything You Always Wanted to Know about Relativity!" In the top two photos members and guests pose for a shot in the lounge and at dinner afterwards.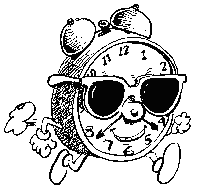 Unfortnately, we took no photos at our 2000 Xmas PArty that was held in a private home.