MIJ - Shinjuku-Gyoen Hanami, April 8th, 2001.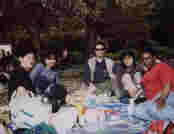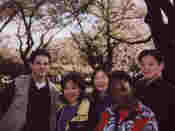 Only two photos for now. Top L to R:
T.Hongan, Mariko, John, Kayoko, and Lylie.

And the same five again! Now you can see the cherry blossoms in the background.

Karaoke pics to follow!

And hopefully in a few weeks or so, the Chidori-ga-Fuji nightscape. We also took a walk over to the Yasukuni Shrine and saw was left of the kind of hanami we're glad we didn't have!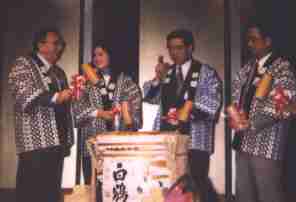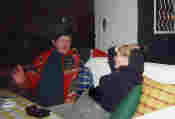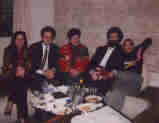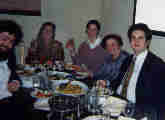 Xams PArty 1999 in Roppongi!